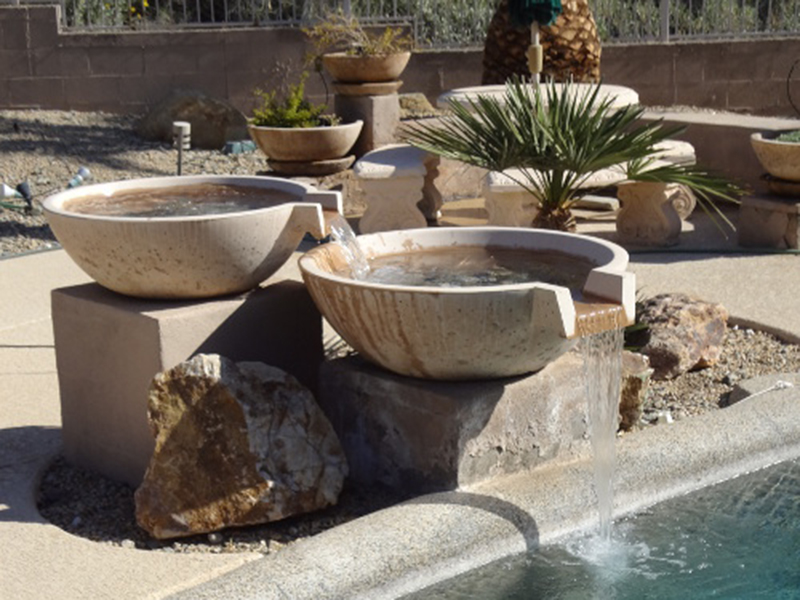 Exterior Fountain Finishes
Sunday, October 25th, 2020
Fiberglass or resin outdoor fountains weather well, and they do not succumb easily to water stains.
Cleaning them is a matter of draining them on a regular basis and washing the interior with mild soap, using a soft cloth or soft bristled brush.
Fountains that are made from cast stone are extremely durable and can withstand environmental elements to maintain their appeal for many years to come.
Cast stone fountains are also often referred to as concrete fountains, as they are made from a concrete material.
Call Paradise Fountains and Pool Repair at 602-359-5401 for all of your Arizona water feature care needs and advice! https://paradisefountainsarizona.com
Fountain Tech